Limited Pro 4×4 Diesel Trucks
Who doesn't love a pickup truck that can throw diesel smoke like crazy? The Lim Pro Diesel 4×4 Pickups are one of the fastest growing classes in Badger State.  Fans will shout their loyalty to their brand of choice as these 8000 lb pickups come out to shows in high quantities.
Pulling Weight: 8000 lbs
Fuel: Diesel Only
Chassis: OEM truck body, OEM truck chassis
Turbo chargers: 3′ inlet- smooth bore
Fuel System:  Max. one p7100 pump, one plunger per cylinder, use of multiple high pressure pumps allowed, powerstroke engines with hpop may utilize a second hpop
Tires: Unaltered DOT approved up to 35″ allowed and no front duals
Engine: Must be an option between Ford, Dodge and Chevy 1 ton or less can be interchanged between trucks.
Limited Pro

 

Diesel Truck

Class Reps

Jeff Helt
 
 
 
 
 
---
---
"Ram Tough"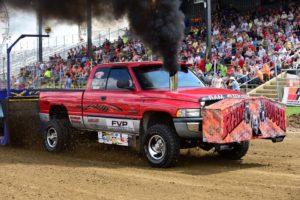 Driver: Jeff Helt
Truck: Dodge
Hometown: Waunakee, WI
---
"Never Enough"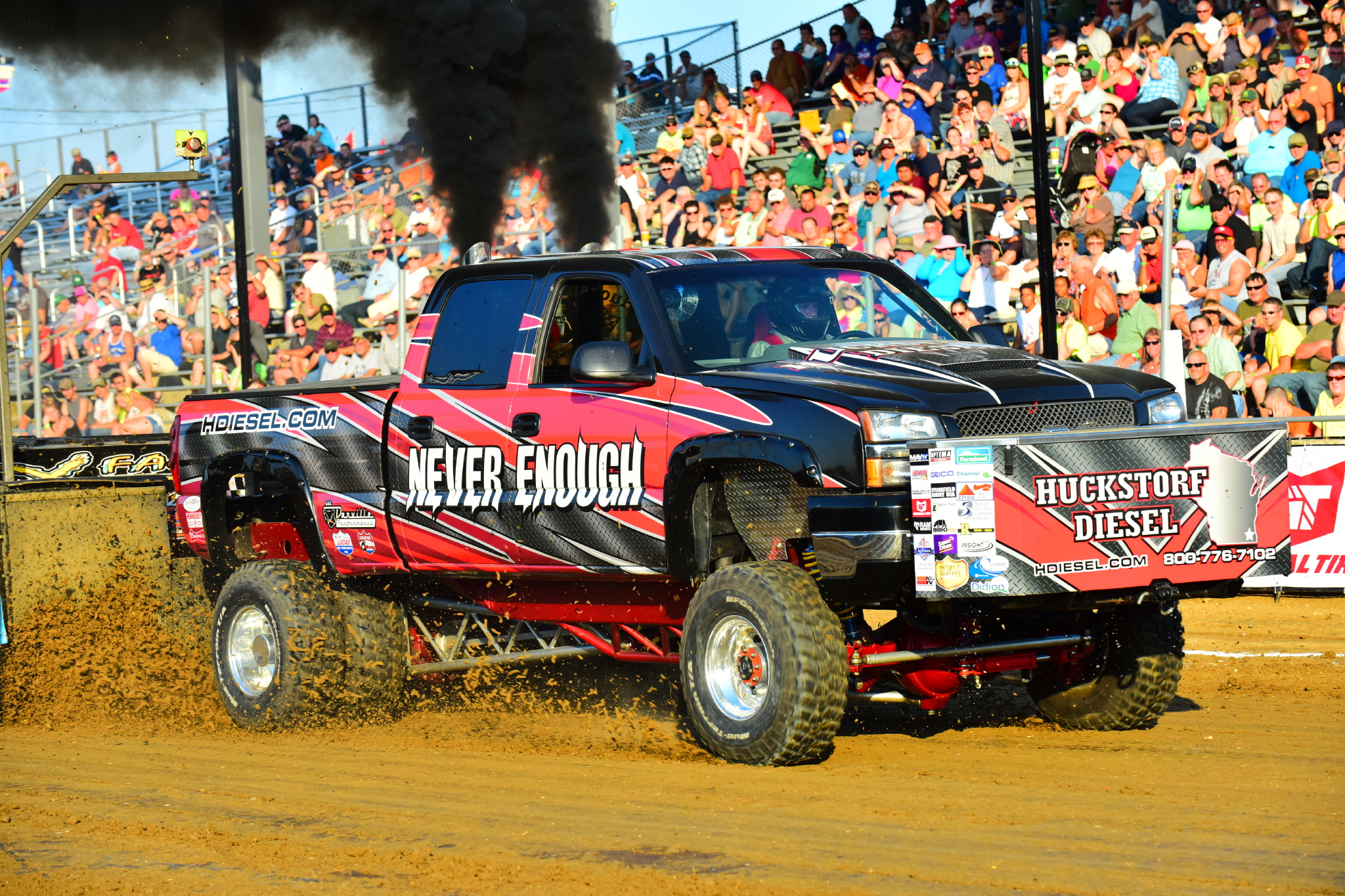 Driver(s): Mark Huckstorf

Truck: 2003 Chevy

Hometown: Franklin, WI
---
"Rock Diesel"