Super Farm Tractors

Weighing 9300 lbs, the Super Farm Tractor class relies on a single turbo charger and 640 cubic inches to power down the pulling surface. Known throughout the country as one of the largest classes in pulling, the Super Farm Tractors class is most typically the closest class from the first place finisher to the tenth position.  Badger State Super Farms are regarded as some of the best in the pulling world, with multiple Champion Tour Points Championships belonging to Badger State Pullers.
Pulling Weight: 9300 lbs
Fuel: Diesel or Gas-Tractors must run the original stock fuel for that make and model tractor
Chassis: Original Equipment Chassis only
Turbo chargers: 3′ inlet-  3″ outlet limit
Fuel System:  Inline P Pump Limit
Tires: 24.5 x 32.5 limit
Engine: 640 Cubic Inch Limit (single turbocharger) with original equipped block, cylinder head,  and exhaust manifolds.  Custom made intake manifold allowed.
---
"Fast and Furious"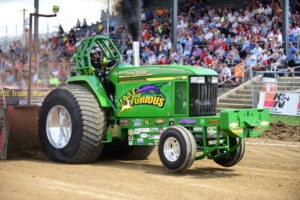 Driver(s): Don/James Slama
Tractor: JD 7810
Hometown: Hillsboro, WI
---
 

"Screamin' Norwegian"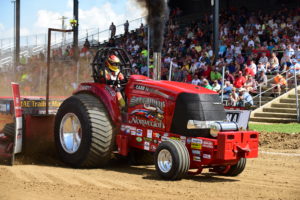 Driver(s): Nick Skaar / Shawn Boyd / Justin Johnson

Tractor: Case IH 340
Hometown: Cottage Grove, WI
---
 

"Positive Ground"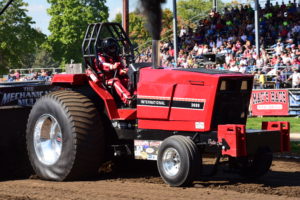 Driver(s): Chuck Guentenberg

Tractor: IH 3688
Hometown: Rio, WI
---
"Bleedin' Green"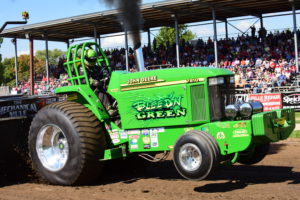 Driver(s): David/Jay Smithback 

Tractor: JD 7810
Hometown: Utica, WI
---
 

"Hooked Up"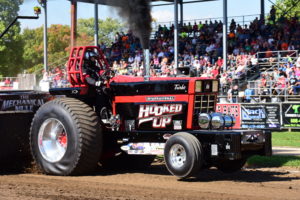 Driver(s): Brian/Jim Barman
Tractor: IH 1466
Hometown: Black Earth/Cross Plains, WI
---
 

"All Cranked Up"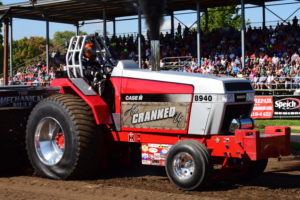 Driver(s): Jason/Don Viney
Tractor: IH 1066
Hometown: Cottage Grove, WI
---
 "Crank It Up"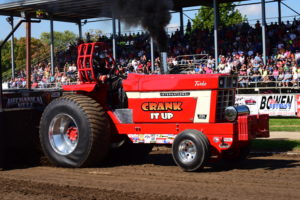 Drivers: Dan/Don Viney
Tractor: IH 1066
Hometown: Cottage Grove, WI
---
---
"Vi-Agri King"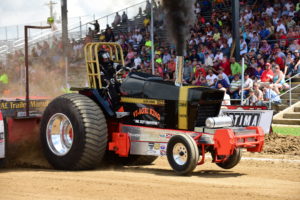 Driver(s): Jeff Griswald / Karl Kaun / Pat Hack

Tractor: Case 1090

Hometown: Hartland and Ft. Atkinson, WI
---
---
"Slama Enterprises"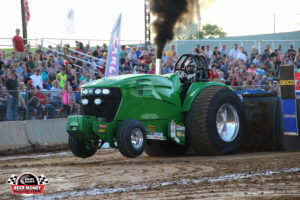 Driver(s): Don/James Slama
Tractor: JD7930
Hometown: Hillsboro, WI
---
"Hay Shaker"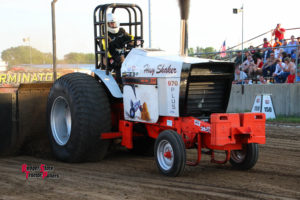 Driver(s): Jerry Hasenbein
Tractor: Case 970
Hometown: Waterford, WI
---
---
"Twisted Deere"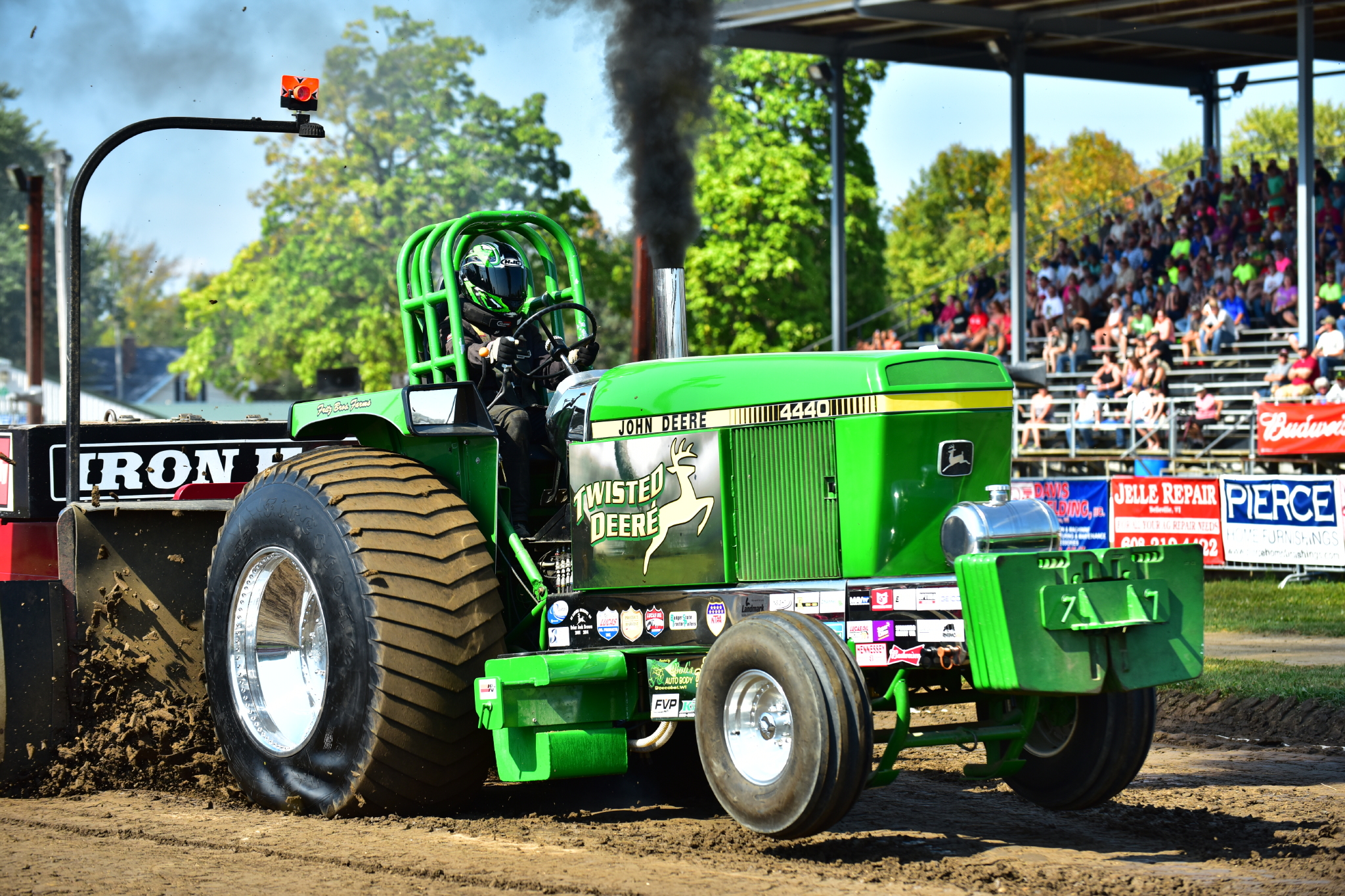 Driver(s): Casey/Corey Fritz
Tractor: JD 4440
Hometown: Boscobel, WI
---
"Disorderly Deere"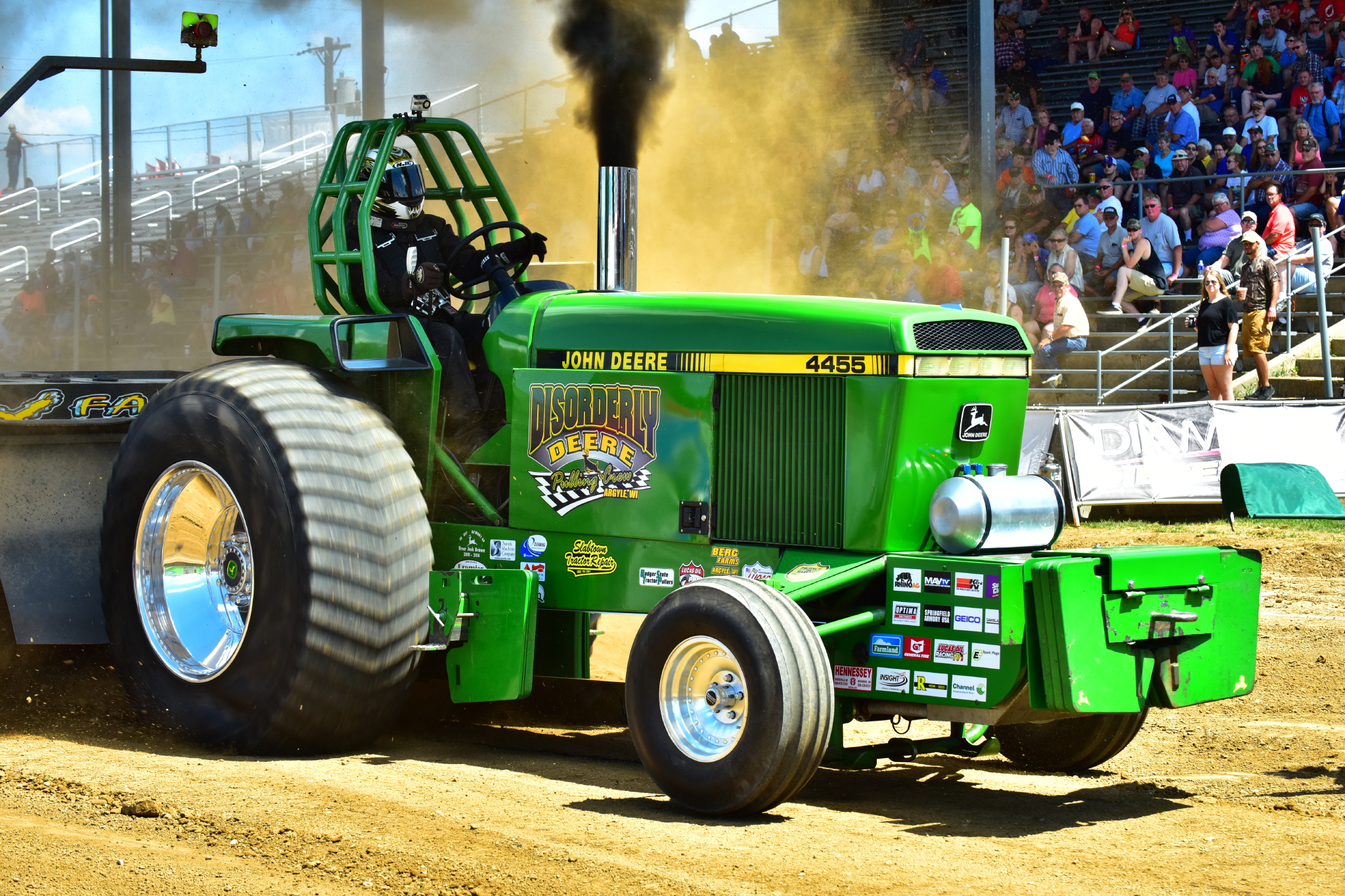 Driver: Mitch Berg
Tractor: JD 4455
Hometown: Argyle, WI
---
"Poltergeist"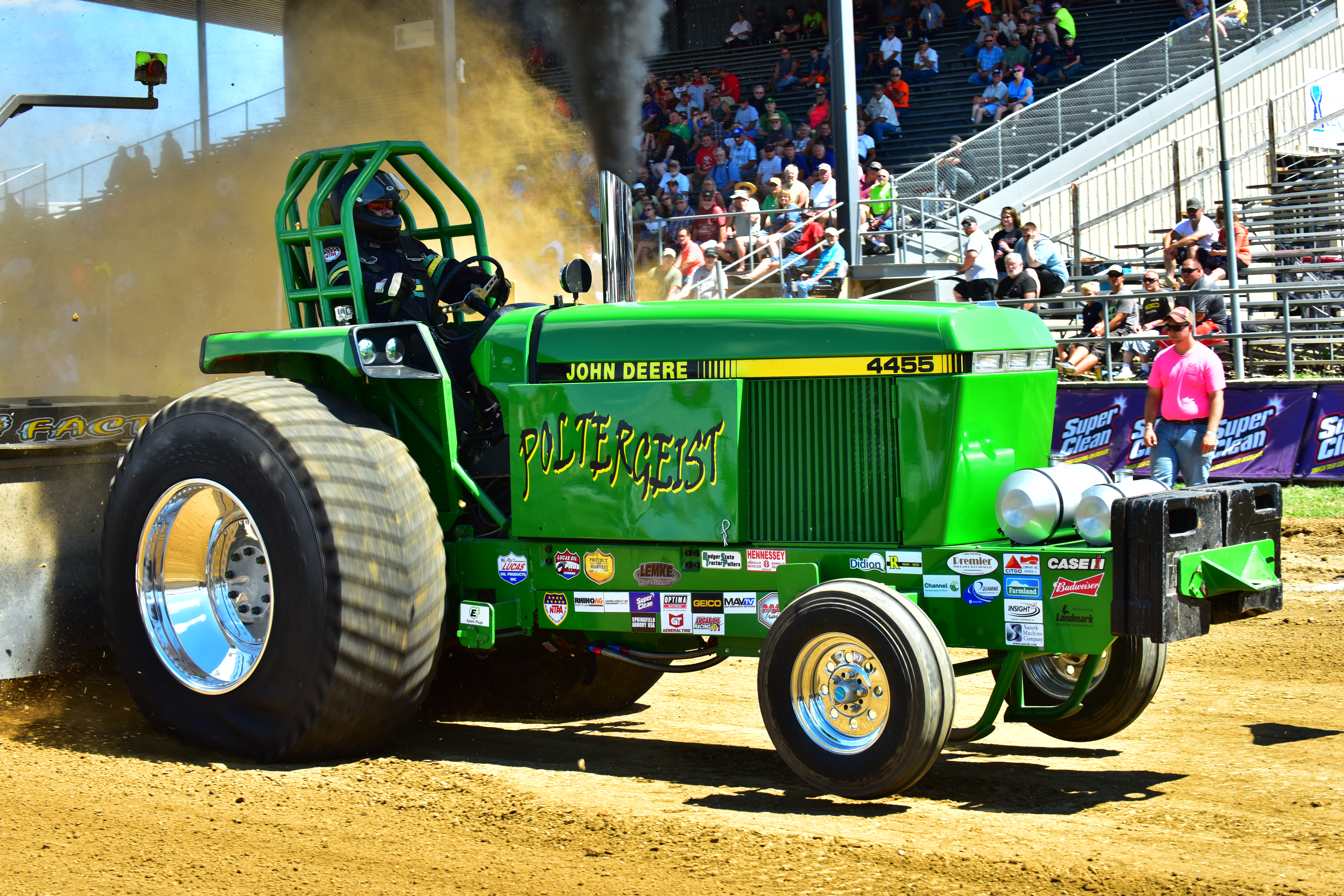 Driver(s): Johnny Dahlke and Mike Egan
Tractor: JD 4455
Hometown: Montello, WI
---