Pro Farm Tractors

Big Cubes and lots of torque, that is what this class is known for.  This is the only class in Badger State with an RPM limit of 3000 RPMS.
Pulling Weight: 10,000 lbs
Fuel: Diesel or Gasoline: Tractors must run the original stock fuel for that make and model tractor.
Chassis: Original Equipment Chassis only
Turbo chargers: 3′ inlet-  3.7″ outlet limit
Fuel System:  Diesel-Inline P Pump Limit
Tires: 20.8 x 38 limit
Engine: 650 Cubic Inch Limit (single turbocharger) with original equipped block, cylinder head, intake and exhaust manifolds.
---
"Git 'R Done"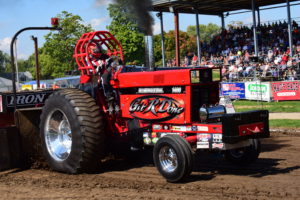 Driver: Scott Burkhart
Tractor: IH 1466
Hometown: Winnebago, IL
---
"Industrial Strength Deere"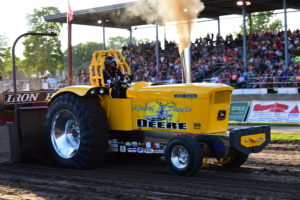 Driver: Nick Cunningham
Tractor: John Deere 5020
Hometown: Pecatonica, IL
---
 

"Crank Case"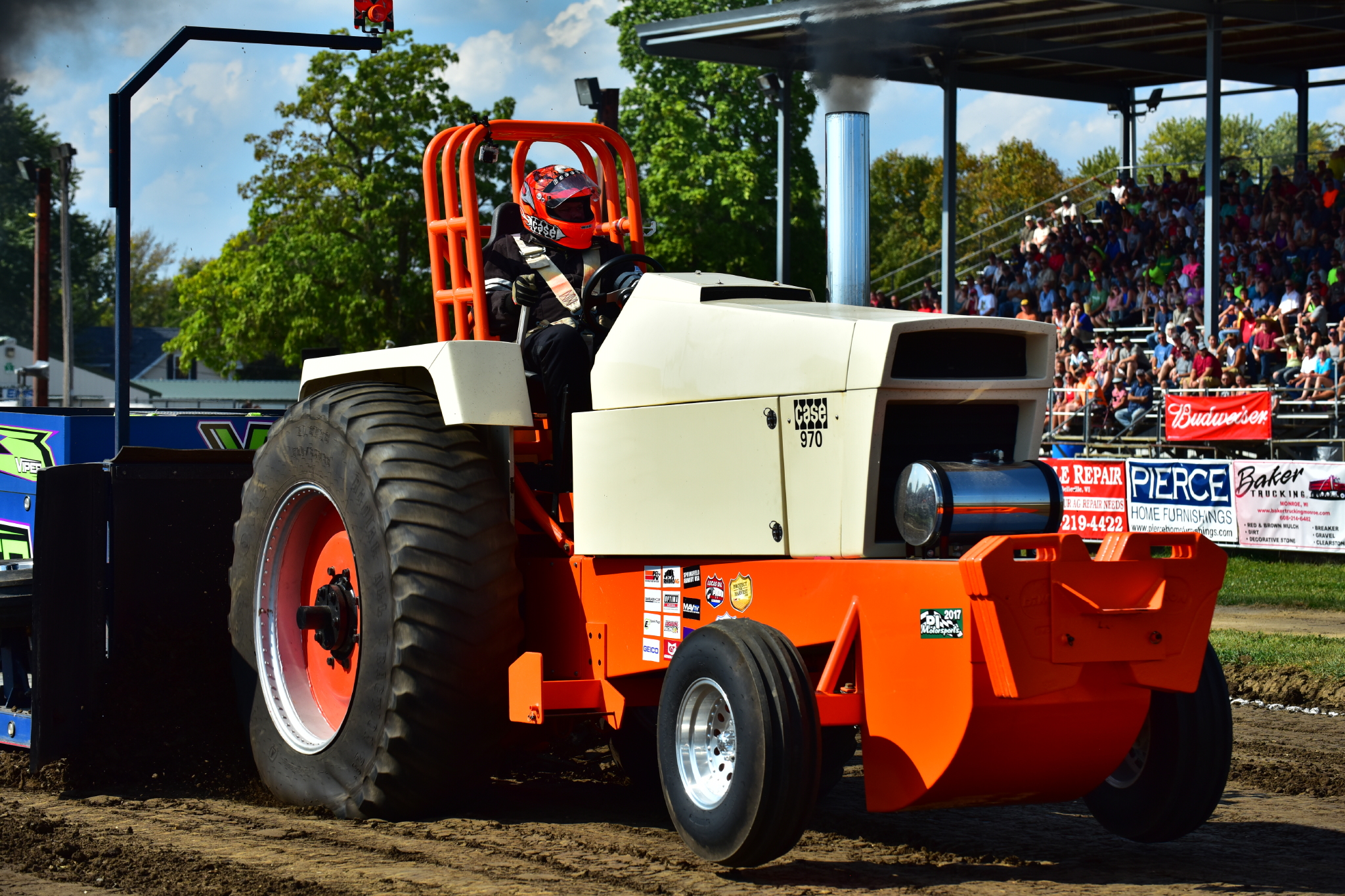 Driver: Jeff Mehling
Tractor: Case 970
Hometown: Okauchee, WI
---
"Gold Rush"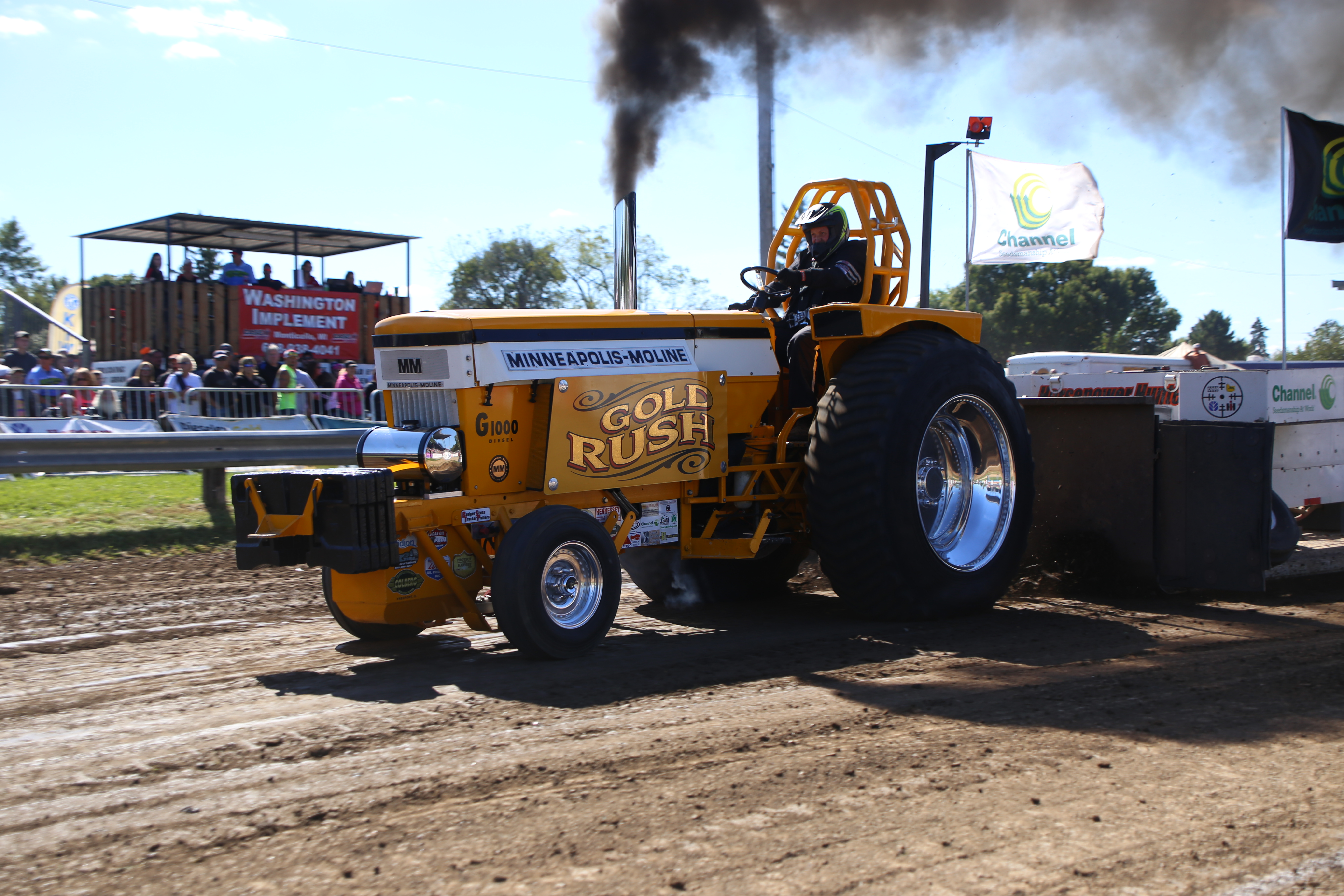 Driver: Daniel Kastenson
Tractor: Minneapolis Moline
Hometown: Union Grove, WI
---
"Binder Grinder"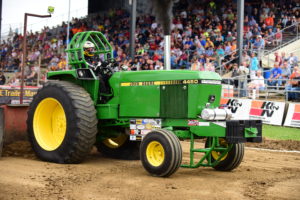 Drivers: Eugene/Matt Larsen
Tractor: JD 4450
Hometown: Baraboo, WI
---
"Bad News"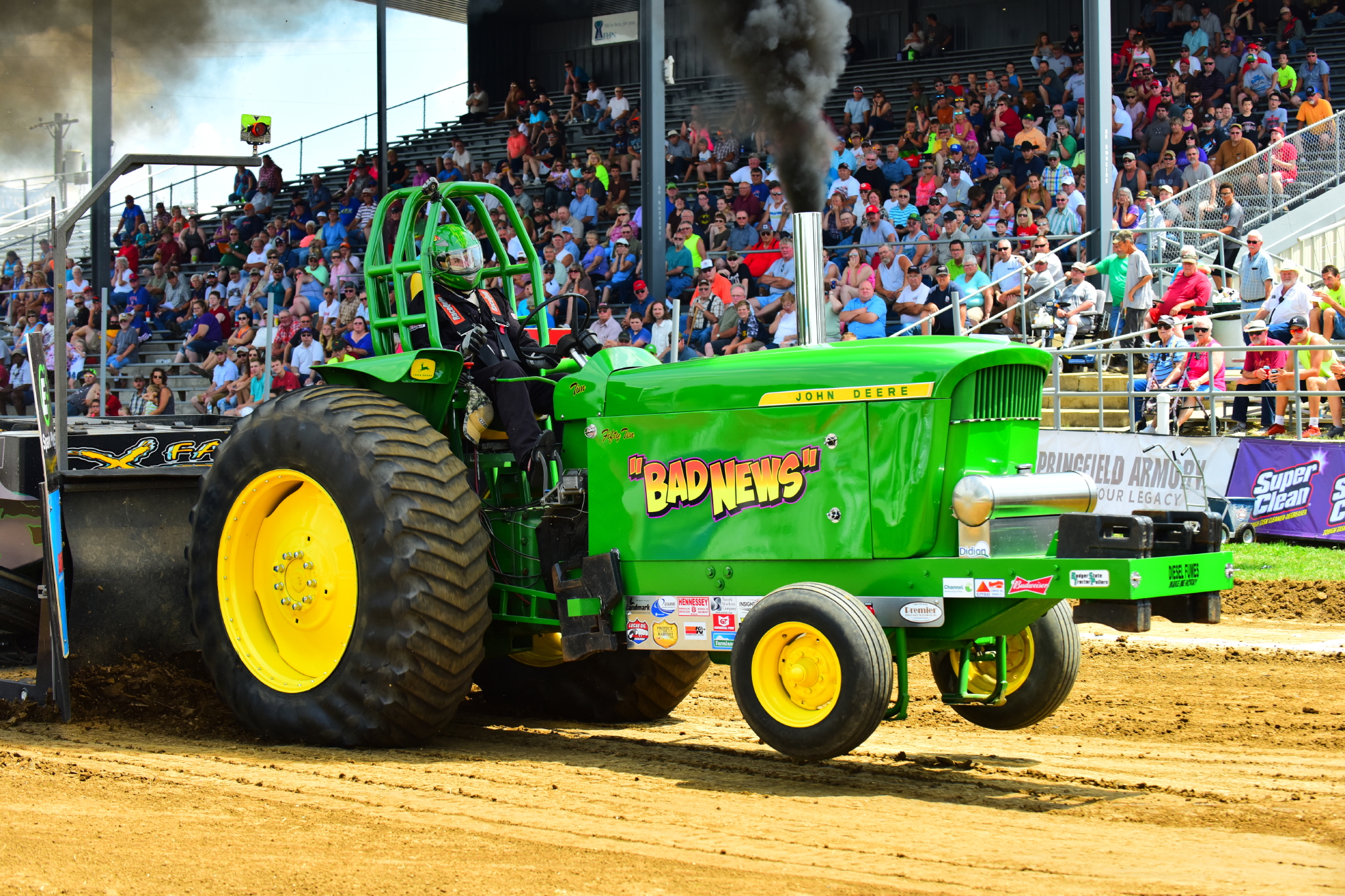 Driver: Tim Jirousek
Tractor: JD 5010
Hometown: Mauston, WI
---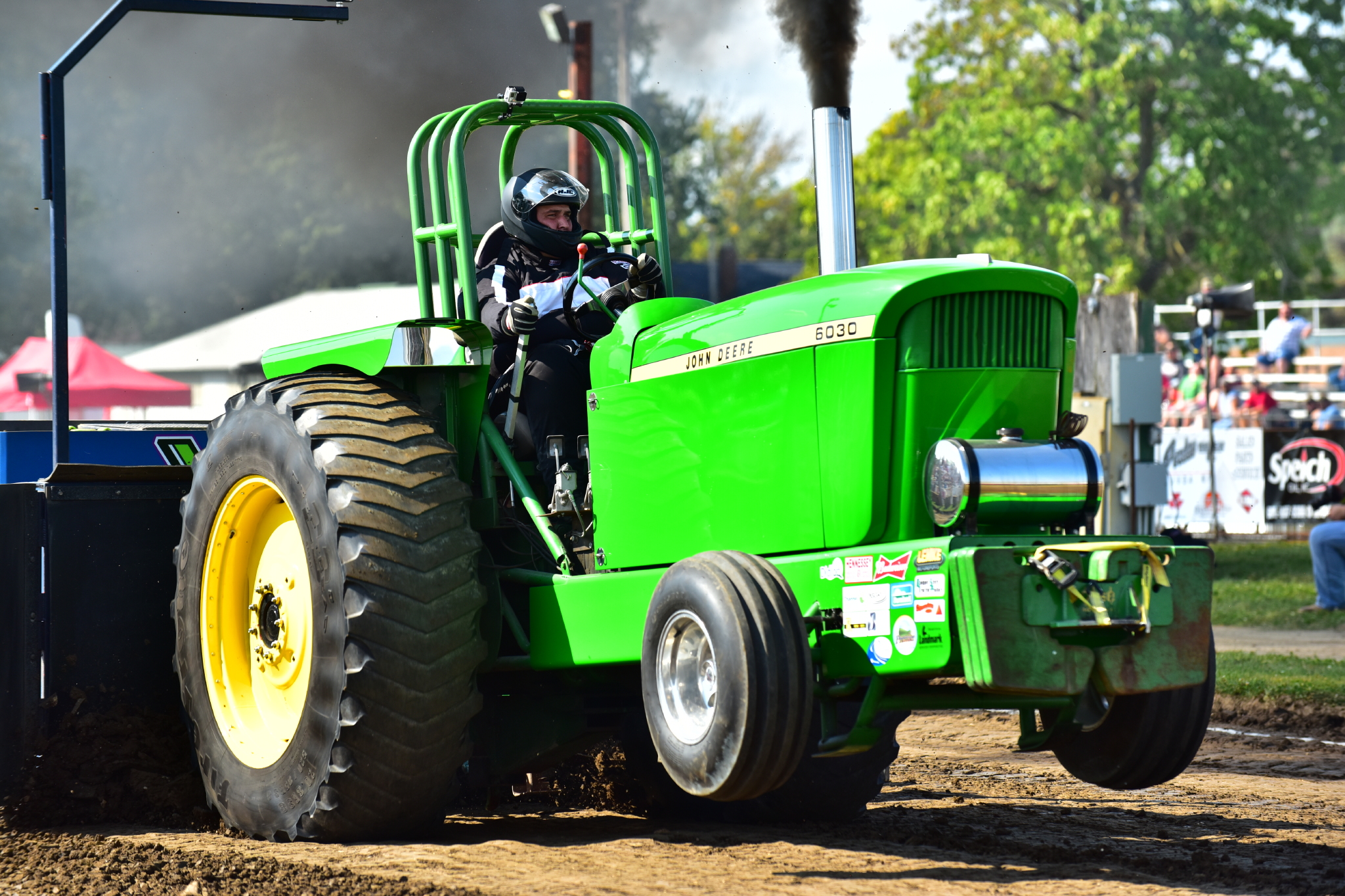 Drivers: Kurt and Luke Hopkins
Tractor: JD 6010
Hometown: Oconomowoc, WI
---