Limited Pro Stock Tractors

The 4.1 Limited Pro Stock class is a tip of the hat to the younger days of Pro Stock Tractor pulling. Limited to a 4.1 turbo charger, 640 cubic inches, and 9500 lbs, this class has become a hot button topic with the fans of the Badger State Tractor Pullers, and will be one of the biggest classes in 2016.  Regionally and Nationally, the 4.1 Limited Pro has quickly taken the pulling world by storm!
Pulling Weight: 9500 lbs
Fuel: Diesel only
Chassis: Original Equipment Chassis only
Turbo chargers: One Turbo-4.1″ Inlet
Fuel System:  Inline P-Pump Limiit
Tires: 24.5 x 32.5 Limit
Engine: 640 Cubic Inch Limit (single turbocharger) original equipped block and cylinder head, custom made intake & exhaust manifolds or headers allowed.
---
"The Remedy"
Driver: Jason Schultz
Tractor: Case 210
Hometown: Richland Center, WI
Beer Money Pulling Team Website
Twitter @beermoneypull
---
"G Force"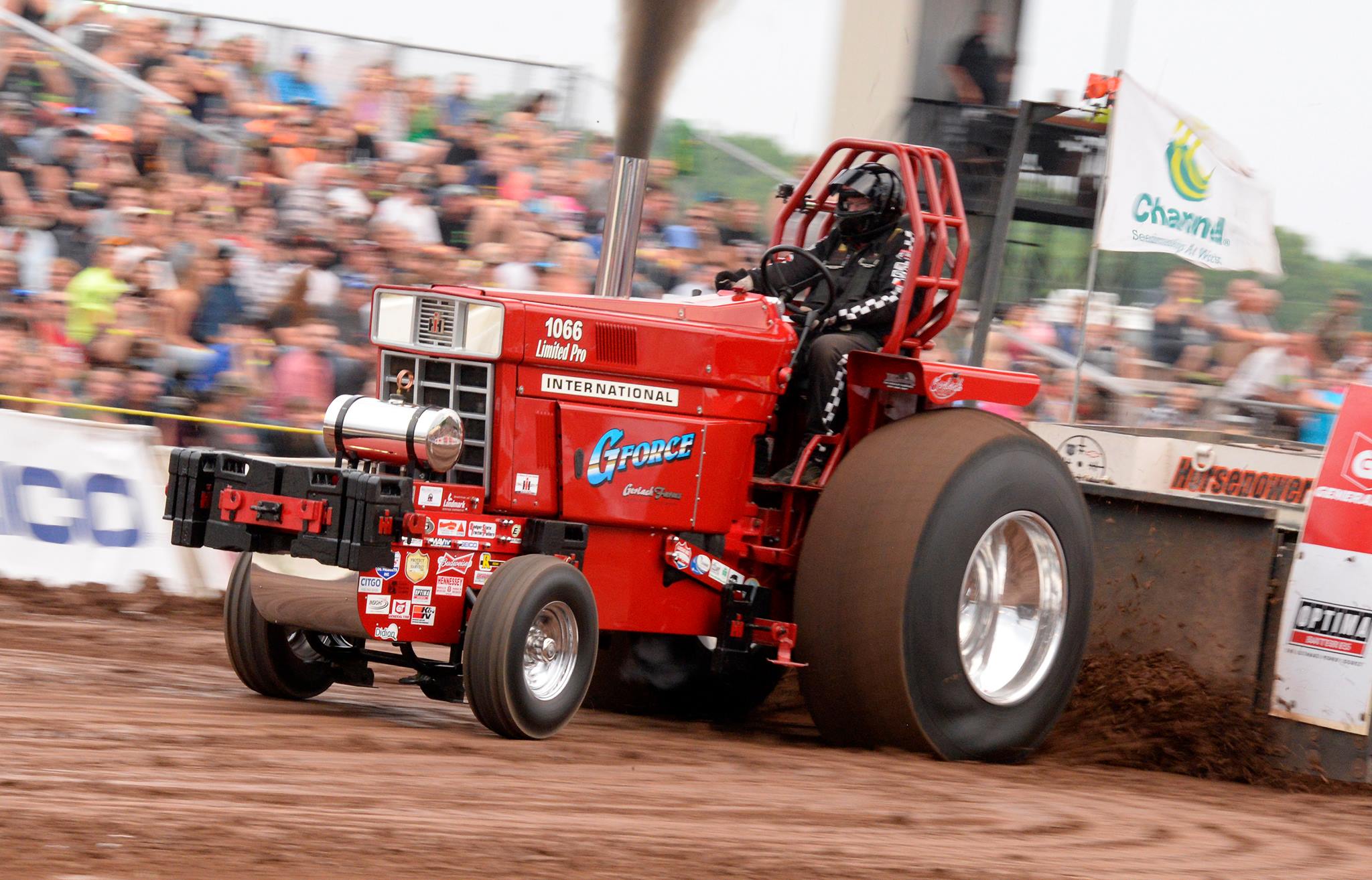 Driver(s): Gerald Gerlach / Mike Gerlach / Cory Neff
Tractor: IH 1066
Hometown: Stockton, IL
---
"Thunder Clutch"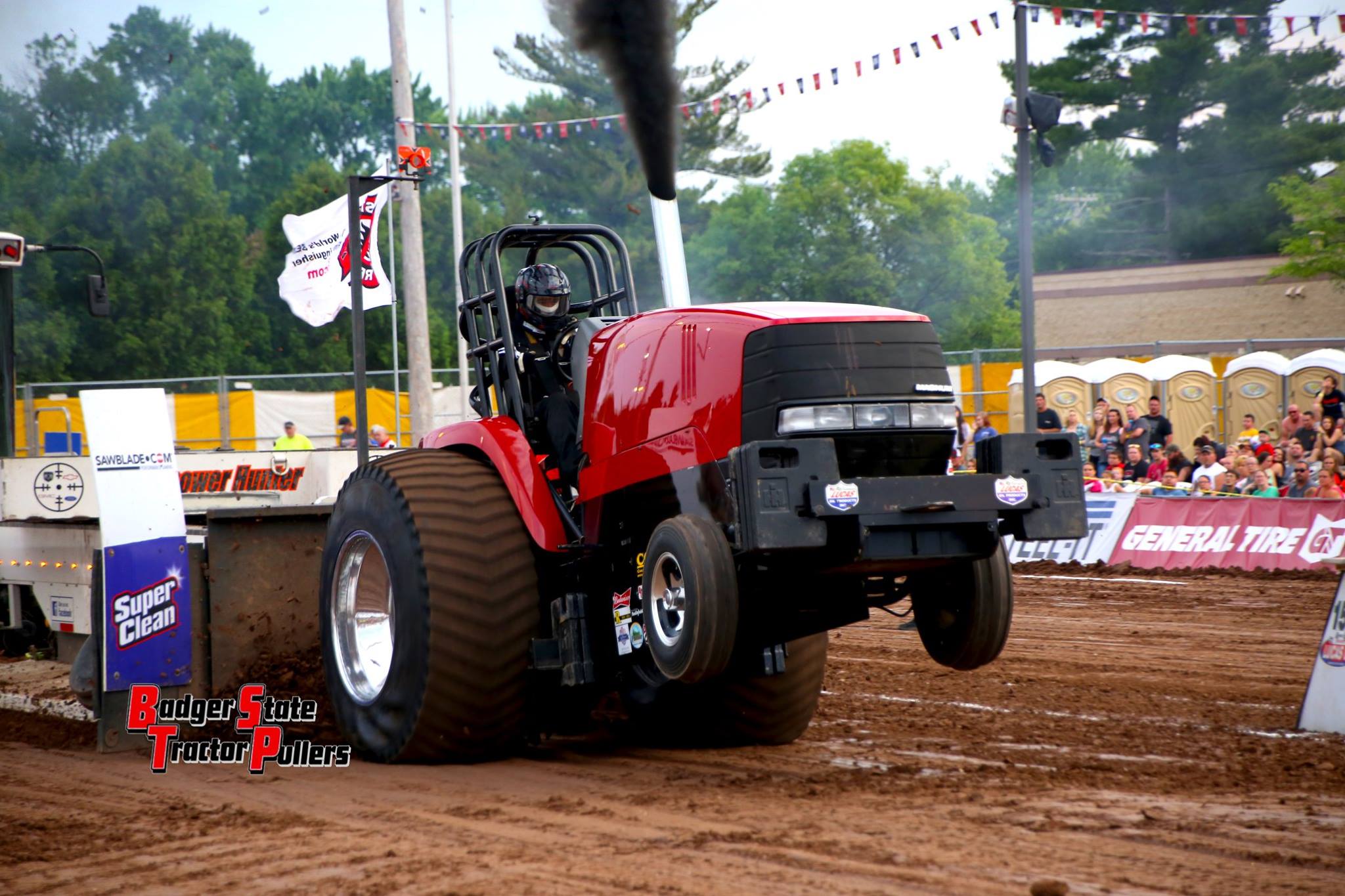 Driver(s): Greg, Avery, and Mason Elsing
Tractor: MX210
Hometown: Prairie du Sac, WI
---
"Runnin Red Hot"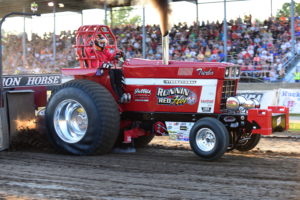 Driver(s): Kathy Gallitz and Al Wright
Tractor: IH 1466
Hometown: Jefferson, WI
---
"Runnin In The Red"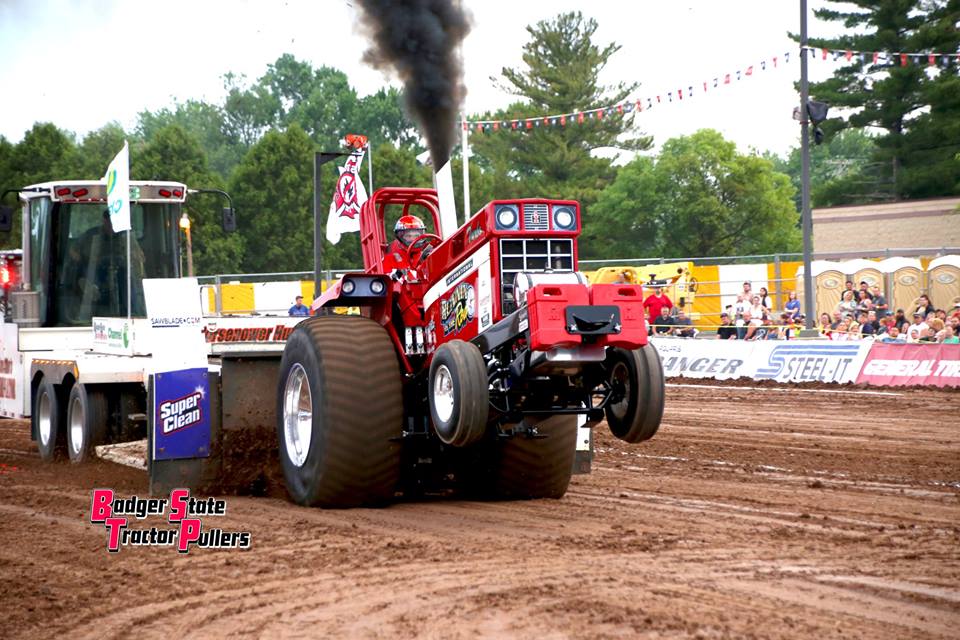 Driver(s): Tom/Nick Gallitz
Tractor: IH 1466
Hometown: Jefferson, WI
---
"Green Power"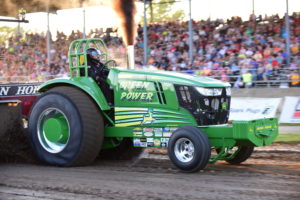 Drivers: Ann Linnehan

Tractor: JD 7610

Hometown: Sparta, WI

---
"Tough Sleddin"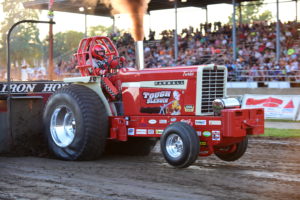 Drivers: Scott Olson
Tractor: IH 1466
Hometown: Monroe, WI
---
"Wild Buck"
Drivers: Jared Friedrichs and Chris Feller
Tractor: JD 4560
Hometown: Sterling, IL
Snapchat @WBpullingteam
---
"Well Spent"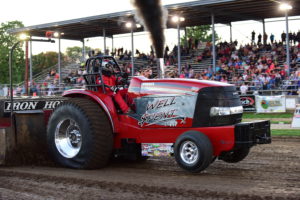 Drivers: Tony McDonald and Bryan Myers
Tractor: MX240
Hometown: Darlington, WI
---
"Diggin Deere"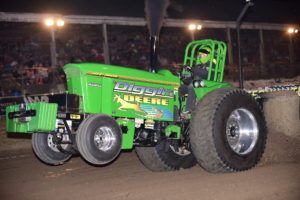 Drivers: John Kutz

Tractor: JD 4020

Hometown: Ft. Atkinson, WI

---
"High Maintenance"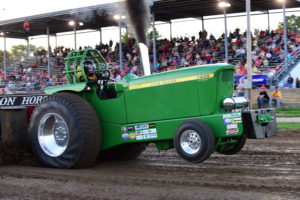 Driver(s): Bill Smith

Tractor: JD 6030
Hometown: Darlington, WI
---
"Just Another Buck"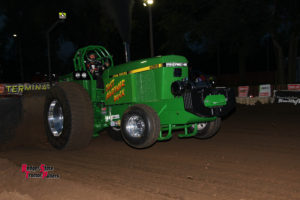 Drivers: Brandon Coates

Tractor: JD 4055
Hometown: Dubuque, IA


---
"Dark Horse"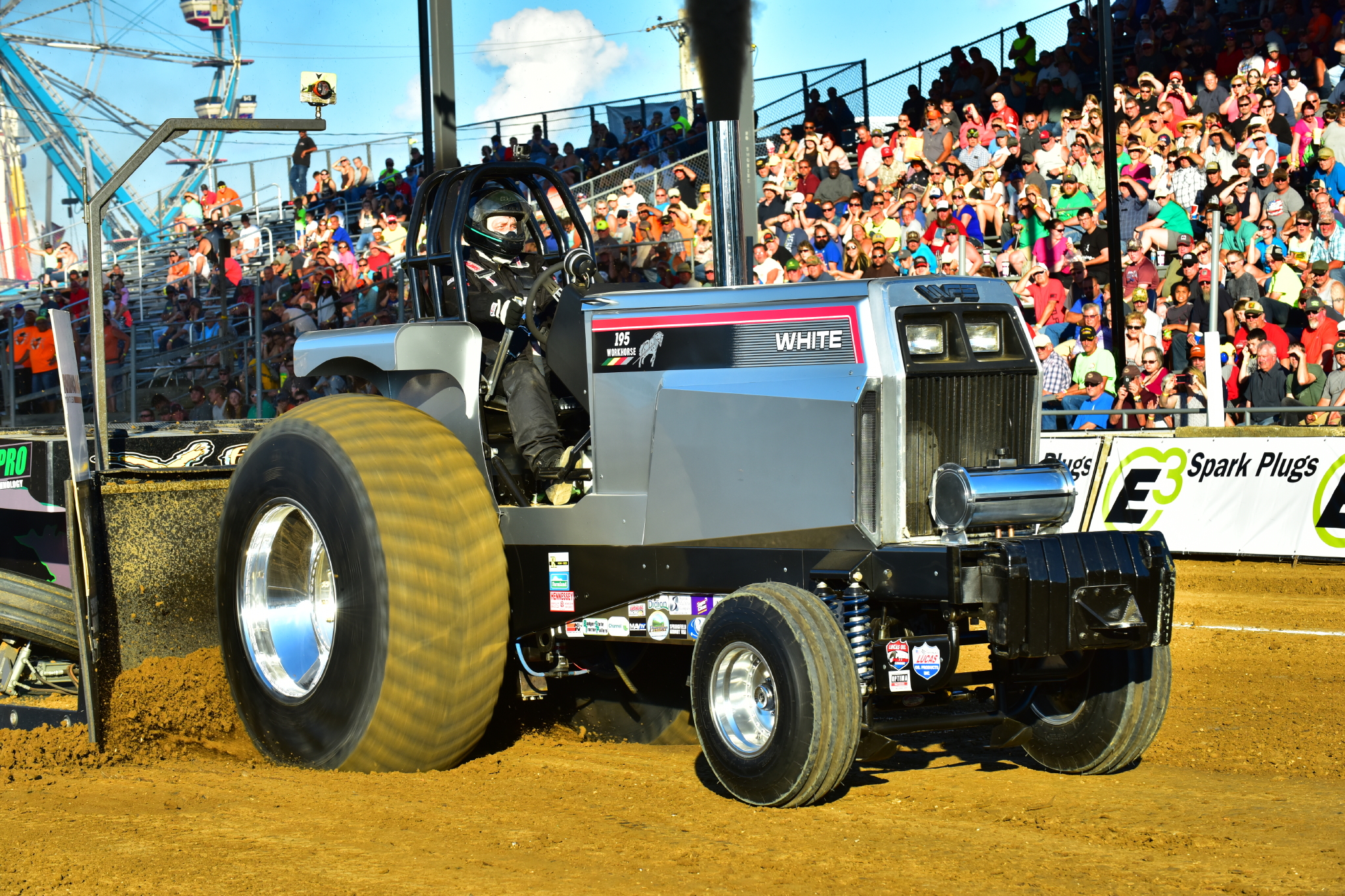 Drivers: Justin/Kevin Engelking

Tractor: 195 White
Hometown: Rock City, IL
---
"T-Bone"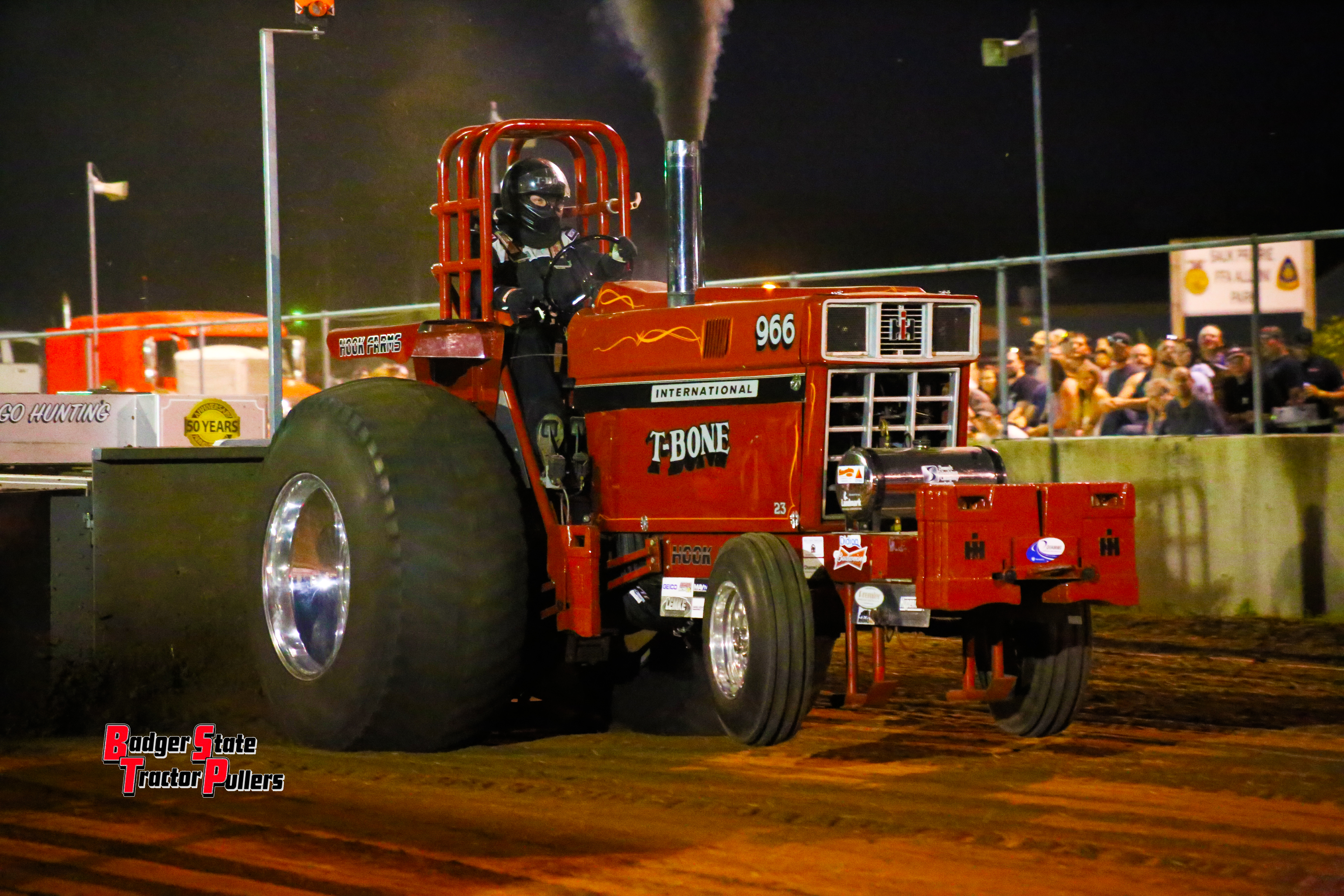 Driver: Dustin Hook
Tractor: IH966
Hometown: Thomson, IL
---
"Meier Performance"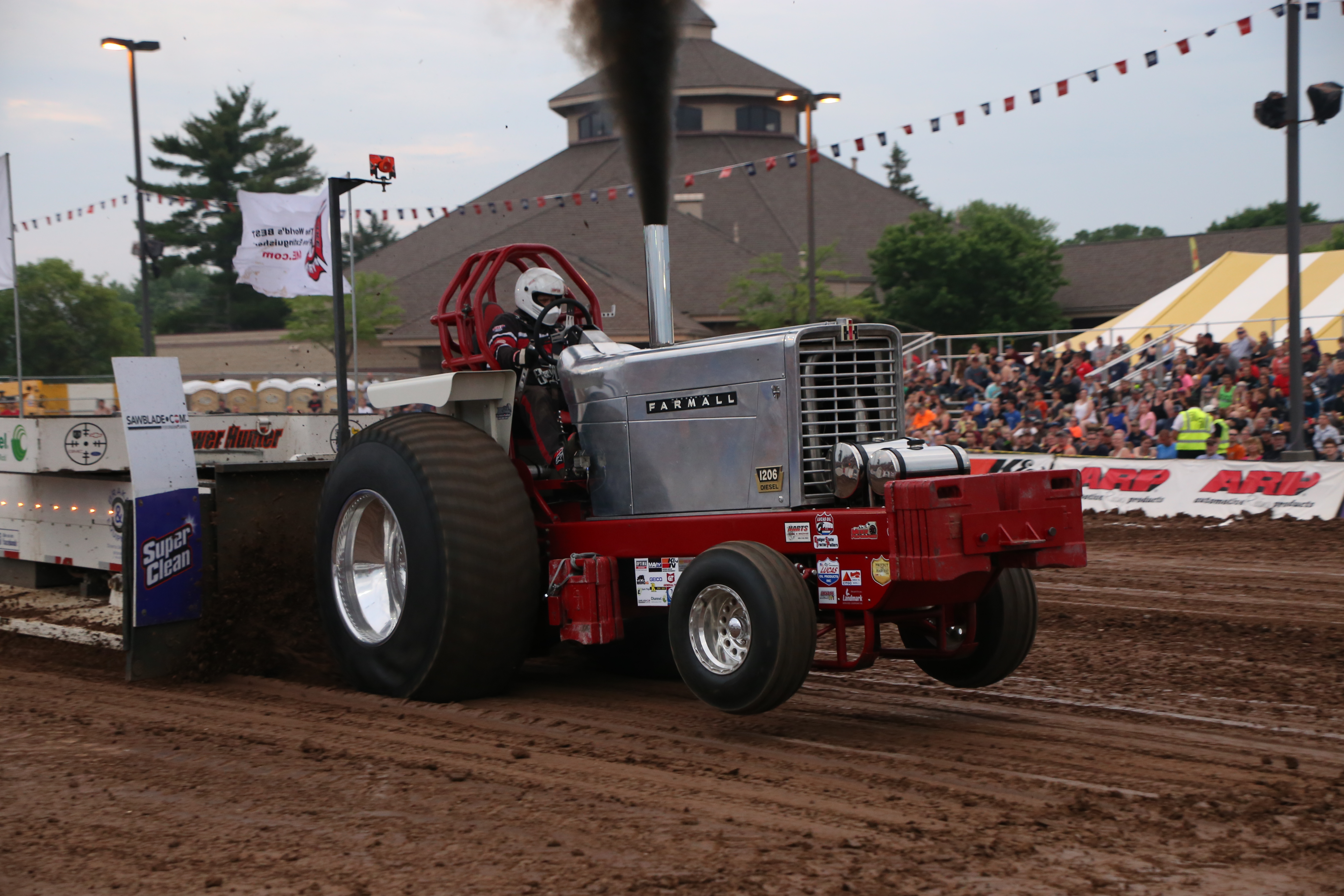 Driver: John Maier Jr
Tractor: Farmall 1206
Hometown: Brodhead, WI
---
"Slama Enterprises II"
Driver: James Slama
Hometown: Hillsboro, WI