Light Limited Super Stock Tractors

Light Limited Super Stock Tractors
The most colorful tractor class in Badger State.  The LLSS tractors are limited to 410 cubic inches, and weighing only 6500 lbs this class is the lightest class on the Badger State Circuit.  They are allowed to run 2 turbo's if they are under 315 cubic inches, allowing them to compete with the larger cubic inch engines and are allowing 370 cubic inch on alcohol with one turbo weighing only 6250 lbs.   The LLSS are growing in popularity each year on the circuit and are class known throughout the country for bringing a variety of makes and manufacturers to the track for competition.
Pulling Weight: 6500 lbs for Diesel and 6250 lbs. for Alcohol                
Fuel: Diesel and Alcohol
Chassis: Original Equipment Chassis only
Turbo chargers: 3′ inlet-  4″ outlet limit
Fuel System:  Inline P Pump Limit
Tires: 24.5 and 30.5 x 32
Engine: 410 Cubic Inch Limit (single turbocharger) on Diesel.
370 Cubic Inch Limit (single turbocharger) on Alcohol.
315 cubic inch limit (two turbochargers) on Diesel with original equipped block & cylinder head.  Custom made intake and & exhaust manifolds or headers allowed.
---
"Code Blue"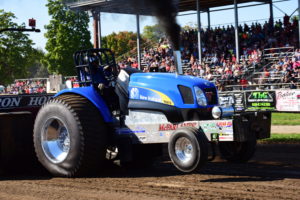 Drivers: Mark Wyttenbach
Tractor: New Holland T6070
Hometown: Sauk City, WI
---
"Double Vision"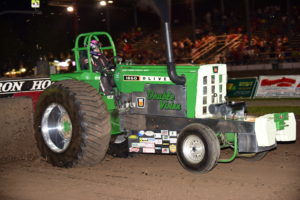 Driver: Aaron Kleckler
Tractor: Oliver 1850
Hometown: Winslow, IL
---
 

"Cauzin Conflict"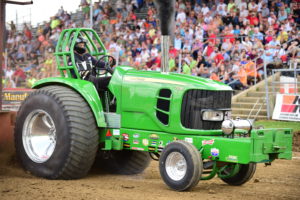 Drivers: Rod/Cody Wichman and Gene Weerda
Tractor: John Deere 7410
Hometown: Winnebago, IL
---
 

"Earl's Dream"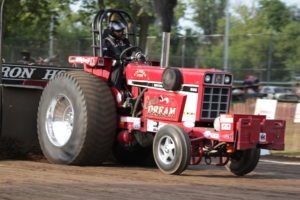 Driver(s): David Runkle

Tractor: IH 686
Hometown: Kent, IL
---
"Covered in Red"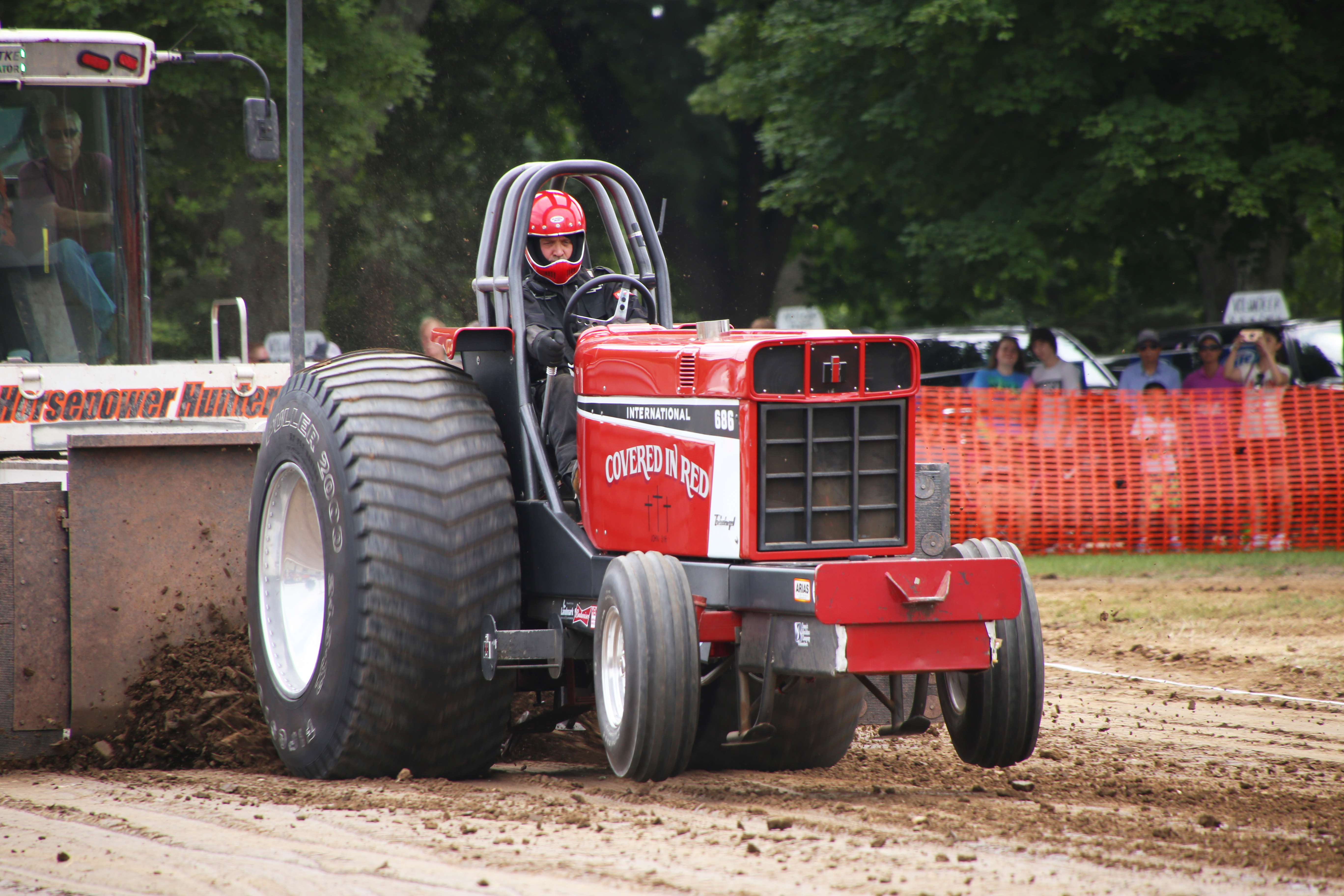 Driver: John Anderson
Tractor: IH 686
Hometown: Monticello, WI
---
"Just For Fun

"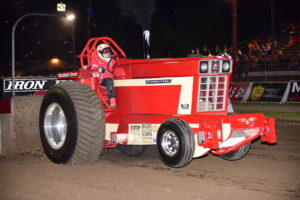 Driver(s): Josh Wachholz
Tractor: IH 686
Hometown: Oshkosh, WI
---
"Lil Green Giant"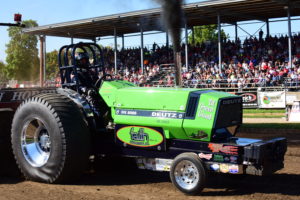 Driver(s): Larry/Mark Hawthorn
Tractor: Deutz 8006
Hometown: Monticello, WI
---
 "Kasper's Ghost"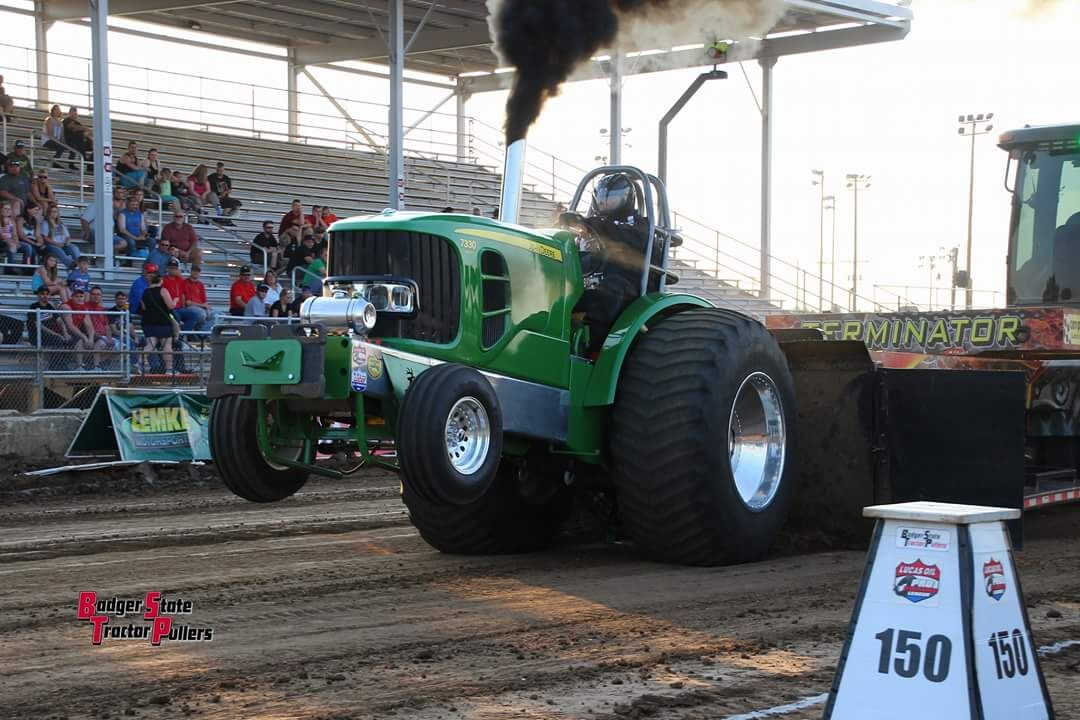 Tractor: JD7330

 Hometown: Caledonia, IL
---
"Little Angry"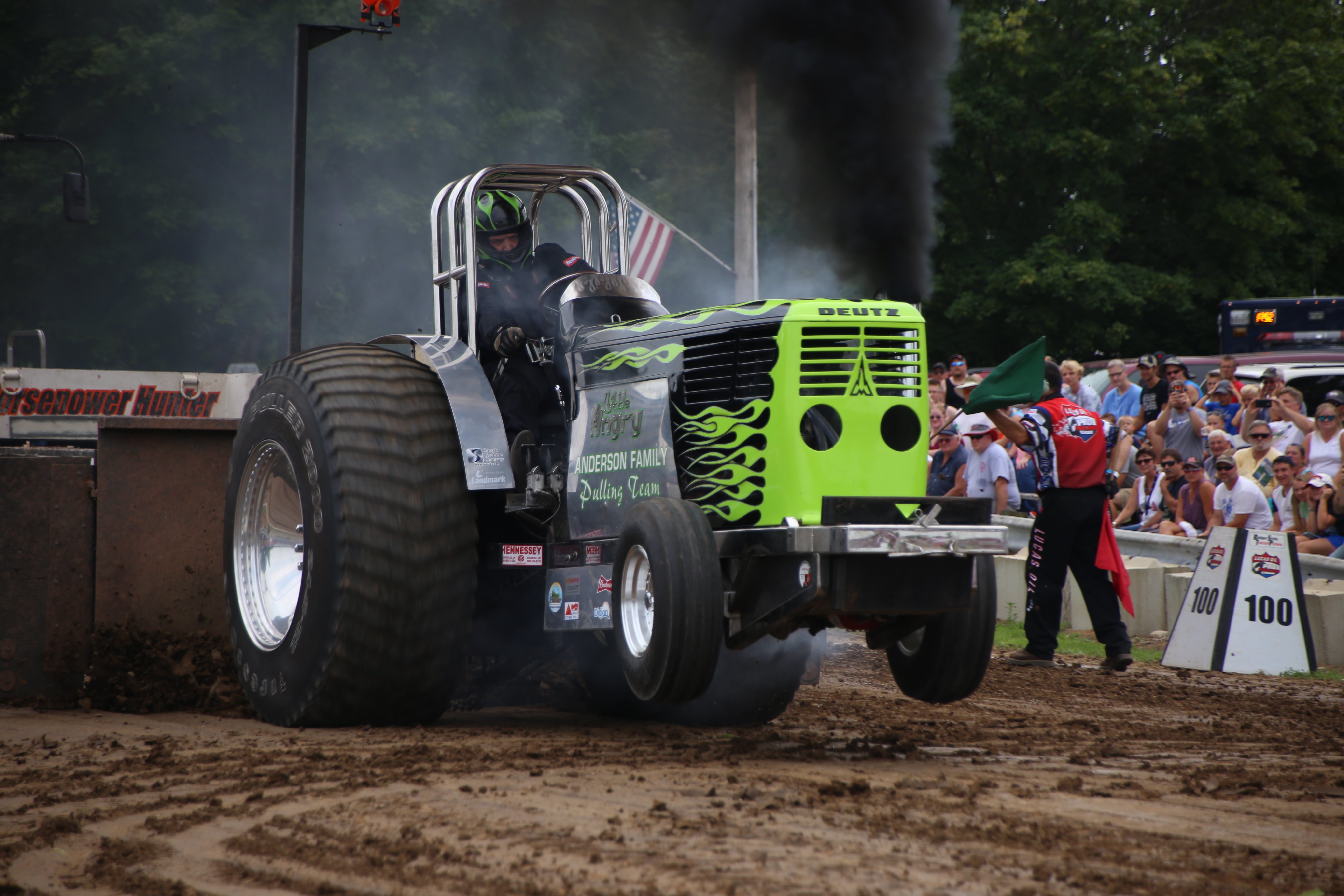 Driver: Brad/Jay Anderson
Tractor: Deutz 8006
Hometown: Monroe, WI
---
 "Big Blue"
 
Driver(s): David Baehr

Tractor: Ford 8340

 Hometown: Sun Prairie, WI
---
"Z-Ride"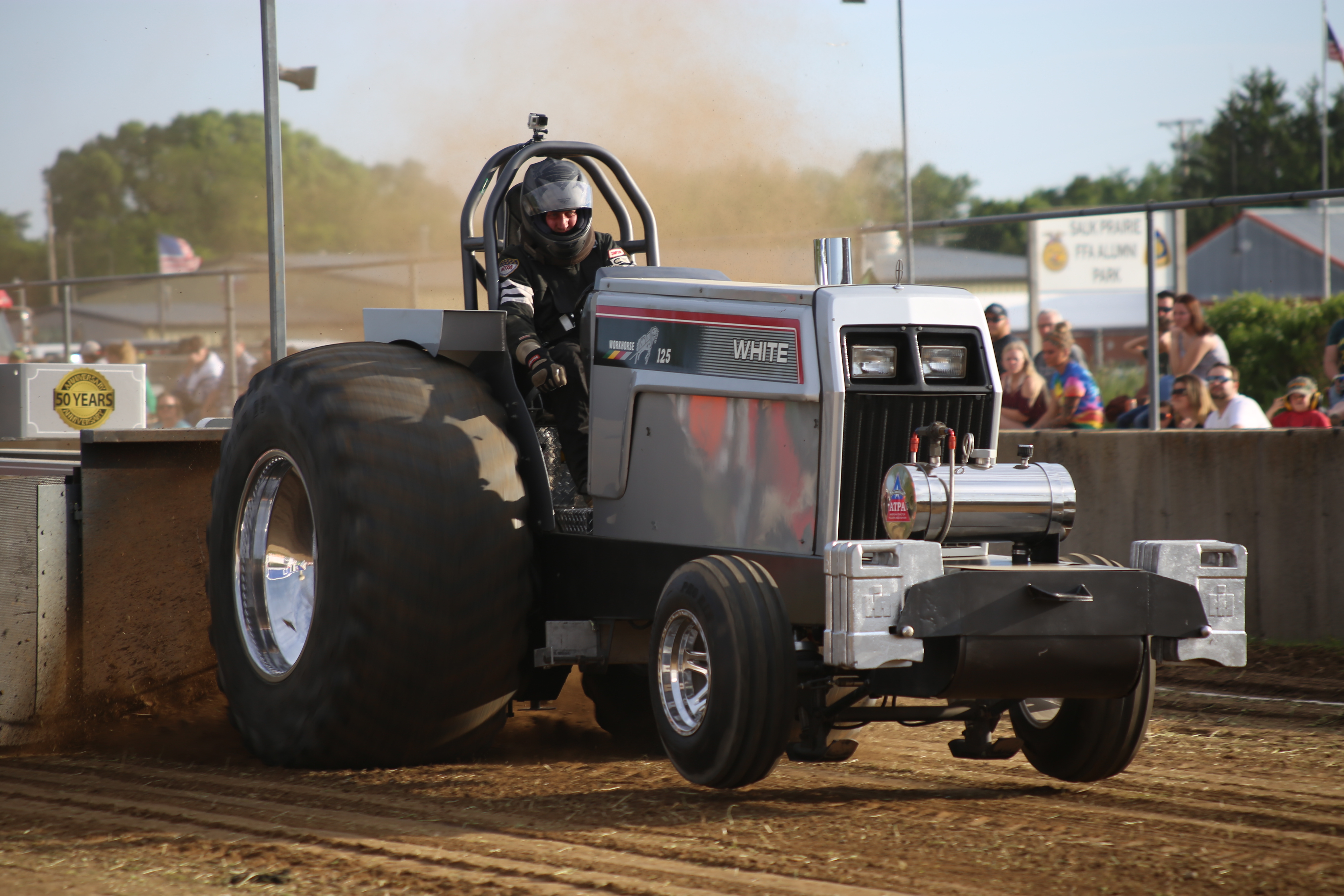 Drivers: Steve/David Zenz
Tractor: White
Hometown: